Full Service Gardeners in Fulwood
For over a decade, here at M&M Gardening Services we've worked on and beautified the gardens of homeowners throughout the Fulwood and Crosspool area and since 2007. In that time we've earned a strong reputation for providing top quality services at affordable rates.
M&M Gardening Services
Our customers rate us:
4

testimonials
- in
Gardening to suit your needs
The Fulwood area features a high level of owner occupied households which means we're kept busy providing our full range of gardening services. Word travels fast in close knit communities, and here at M&M Gardening Services we're trusted professionals known for our reliable, friendly and honest service.
Our range of services
We'd like to think that, whatever your garden needs, we can help you. See for yourself the services we offer:
The list above is not exhaustive. When it comes to gardening, there are few things we are unable to do. Why not call us and find out if we can help you - whatever you need.
Experienced and professional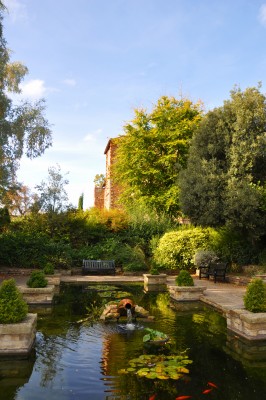 Along with a full range of services as shown above, we're known for the personal touch. We appreciate your garden is an important space and one you want to stamp your own mark on, so we treat each customer and their garden individually.
We can help make your garden an oasis of relaxation whatever type and size space you have from a small courtyard space to a larger multi-acre type.
Whether you would like some help keeping things tidy from time to time with our gardening maintenance service, a one off clear out of a garden that's become overgrown, a new pathway to suit the surroundings, or a full garden redesign we're the local friendly experts to talk to.
Call us today
We're approachable, helpful, and full of excellent gardening ideas, so whether you have a monster of a garden that needs work or a simple patch of garden in front of your terraced home, pick up the phone and ask us for a free quotation. Call us now on 0114 304 9252.