Garden Maintenance in Sheffield
Do you need help with your garden? If your garden needs maintenance; whether as a one-off or as part of a regular arrangement, our prices, level of service and gardening expertise means we are your ideal choice in Sheffield.
M&M Gardening Services
Our customers rate us:
4

testimonials
- in
A tailored local gardening service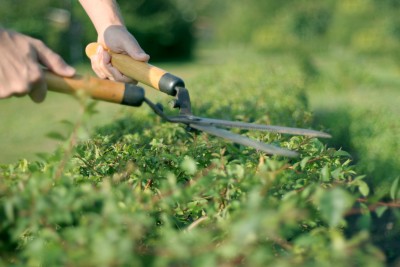 Perhaps you just want to keep your garden neat and tidy at all times so need some help with routine mowing, pruning and weeding - or maybe you need help taming that overgrown wilderness outside?
Either way, we can help just as we help many local customers keep their gardens all year round with a service we've been providing since 2007.
Call us on 0114 304 9252 and let's discuss your requirements.
If you'd like a planned maintenance schedule we're happy to organise this or if you have a one off job in mind that's fine, too.
Our full range of garden maintenance services are at your disposal all year round including weeding, pruning, mowing, mulching, feeding beds, lawn repair and more.
Why choose us to maintain your garden?
A fully tailored service - we can provide whatever maintenance your garden requires
Really competitive pricing - ask for a free quotation to see how reasonable our charges are
An excellent reputation - we've earned a great name throughout the Sheffield area
Garden maintenance made easy
If your garden needs a more comprehensive tidy up - perhaps you've just moved in and a major clear out is required - then we can certainly help.
We'd be delighted to come and take a look at your garden and discuss your needs with you, so why not get in touch with us to see how we can help.
Call us now to discuss your requirements and ask for a free quotation on 0114 304 9252.